EC 135 Helicopter Charter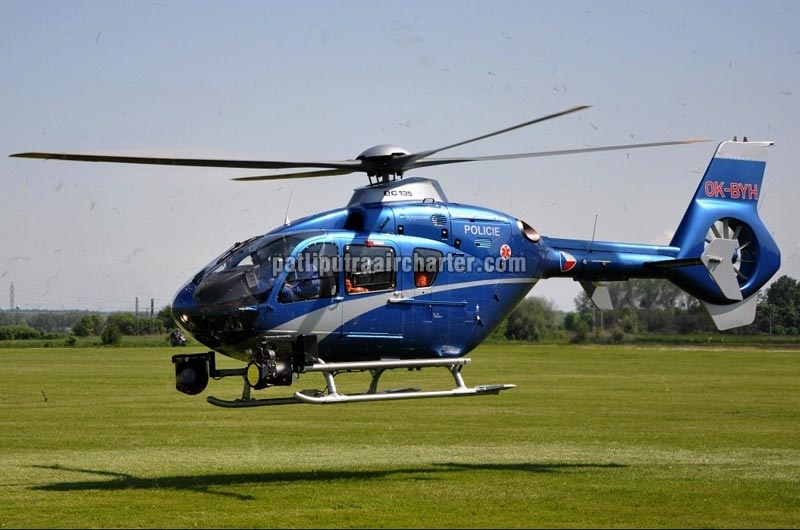 The Eurocopter EC135 twin turbine engine helicopter is widely used for VIP, corporate and executive transport to accommodate 2 pilot & 5 passengers. It's a brilliant helicopter for any occasion, the cabin provides excellent comfort and you will have complete privacy when hiring a helicopter, which is of course appreciated by anyone but particularly ideal for businesses. It's a more exciting way of travelling than any alternative and is perfect for anyone who wants to travel at complete convenience and in comfort. The EC135 has a range capacity of 620 km, travelling at a cruise speed of 158 mph and capable of reaching a maximum speed of 161 mph.

Helicopter charter is perfect for travelling in groups, hiring a helicopter is also an ideal way of travelling for businesses, offering ultimate flexibility and privacy. As a business you will make an excellent impression in this smart helicopter, whilst travelling in luxurious style. You will not find this kind of freedom and flexibility anywhere else, the flight is entirely tailored to your requirements, you decide when your flight begins and the speed at which it is travelled at, where you want to go and who flies with you.