Airline Charter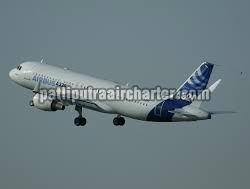 Group travelers are likely most familiar with airlines as they are the primary type of aircraft from ATR 72-500 to Boeing 747 used by the commercial airlines around the world. Less known is the fact that most major airlines make aircraft available for charter there are airlines that are purely charter operators with their fleets dedicated to charter service. These airlines have seating configurations are that designed to maximize the number of seats available on the aircraft. The largest category of business jet charters that Air Charter Team offers, airliners can span the globe, fulfilling a wide variety of missions and corporate travel needs.
Aircraft seating capacity from 35 to 300 passengers, depending on model.
Aircraft range varies greatly between 3 hours (smaller regional airliners) and 15 hours (Boeing 747).
Typical speeds range from 450 mph to 550 mph.
Crew of at least two pilots & One flight attendant for each 70 seats on the aircraft is required by the DGCA for safety reasons.
Most have passenger comforts such as stereo, in-flight entertainment, individual reading lights, reclining seats, and tray tables.
Pressurized cabin.
All airliners have fully enclosed lavatory facilities.
Contact for group booking +91 9891646533 (24/7) or email- patliputra456@gmail.com and find out how we can help you and your clients plan and execute travel aboard chartered airlines.