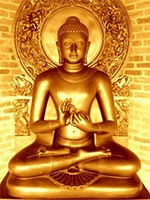 Welcome to Patliputra Air Charter Pvt. Ltd., India's one of the leading Air Charter Service Providers in India. Our Services includes Private Jet , Commercial Jet Charter Services from 6 to 300 Passengers, Turboprop aircraft from 6 to 70 Passengers & Helicopter Charter for Business Trips, Weddings, Pilgrimage Tours, from 3 to 10 Passengers, Aviation Insurance Services, Air Ambulance Services and Air Cargo Services. All our services are executed with focus on three factors – comfort, convenience and timeliness.

Whether you want Private Charter Plane,Jet or Helicopter Charter for a Business Trip or Pilgrimage Tours, we are here to make the best of travel arrangements for you.

We are based at near I.G.I. Domestic Airport, New Delhi and operating within India and the Worldwide, We are experts in the air charter industry. Chartering a Private Jet & Helicopter from Patliputra Air Charter, affords you the flexibility to travel as per your time.

You choose the type of Private Jet & Helicopter you need, you choose your destination, you choose when you depart and when you arrive, you choose the level of service you want, whatever you have in mind, and wherever you're looking to fly, with Patliputra Air Charter, you'll make your own choice.

To book your charter for an upcoming business trip or retreat, contact call +91-9891646533, +91-9891645533 or contact Patliputra Air Charter, via email- info@patliputraaircharter.com / patliputra456@gmail.com. Our dedicated team is available 24/7 to accommodate your every need.


PATLIPUTRA AIR CHARTER —The best solution for air travel to your destination, on your schedule!